Concert Duffle Coat, Skirt and Backpack by Lucie Vítková
10th of September 2017, 6 pm, T. G. Masaryk square, Chotěboř
An open air performance of the new piece by Lucie Vítková. Played by: Matěj Hamerník (marching cymbal), Vilém Hofbauer (trumpet), Jan Nosek (trombone), Petr Salajka (Tuba), Lukáš Vavrca (flugelhorn). The composer herself will join the ensemble on accordion, hichiriki, voice and with other objects.
Screening of the movie Accept (CZ, 2016, 84 minutes)
10th of September 2017, 7 pm, Zastávka 194, T. G. Masaryk square 194, Chotěboř
Accept is a feature documentary about the Lucie Vítková's orchestra piece Accept, directed by Jan Hubáček (2016, 84 minutes). After the screening, the discussion with Lucie Vítková and Jan Hubáček will follow.
Documentation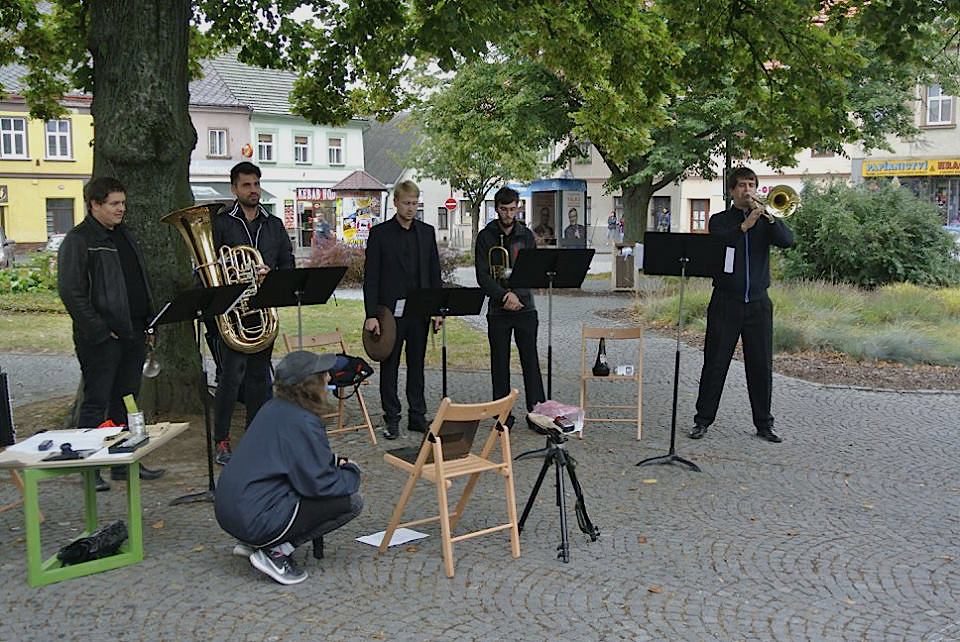 From the Chotěboř performance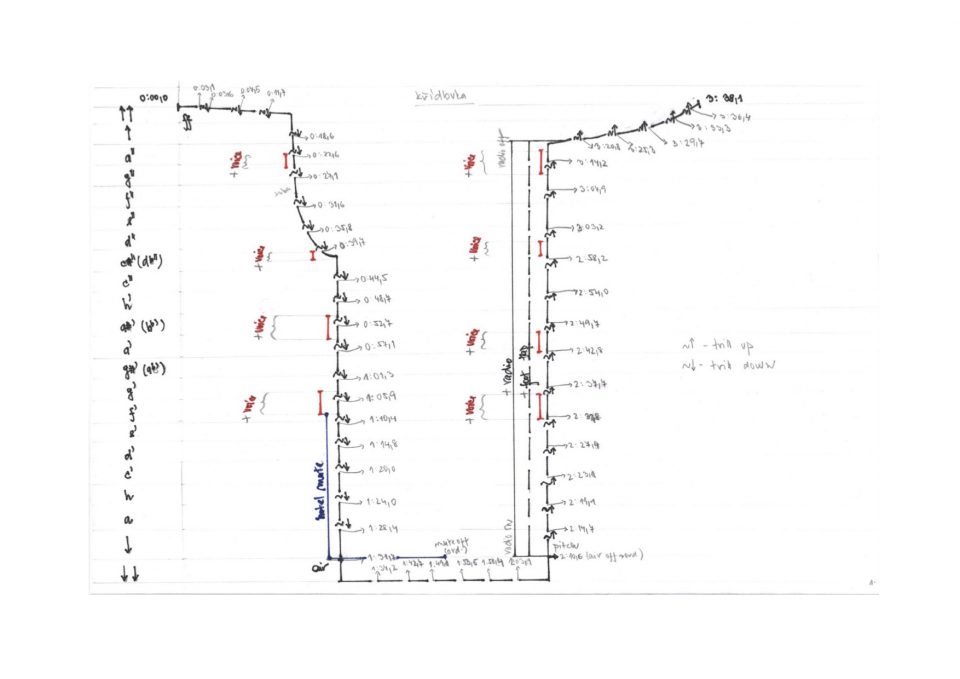 Hand-made drawing of the score
Recording of the musicians preparing
Lucie talking about the composition in Jihlava