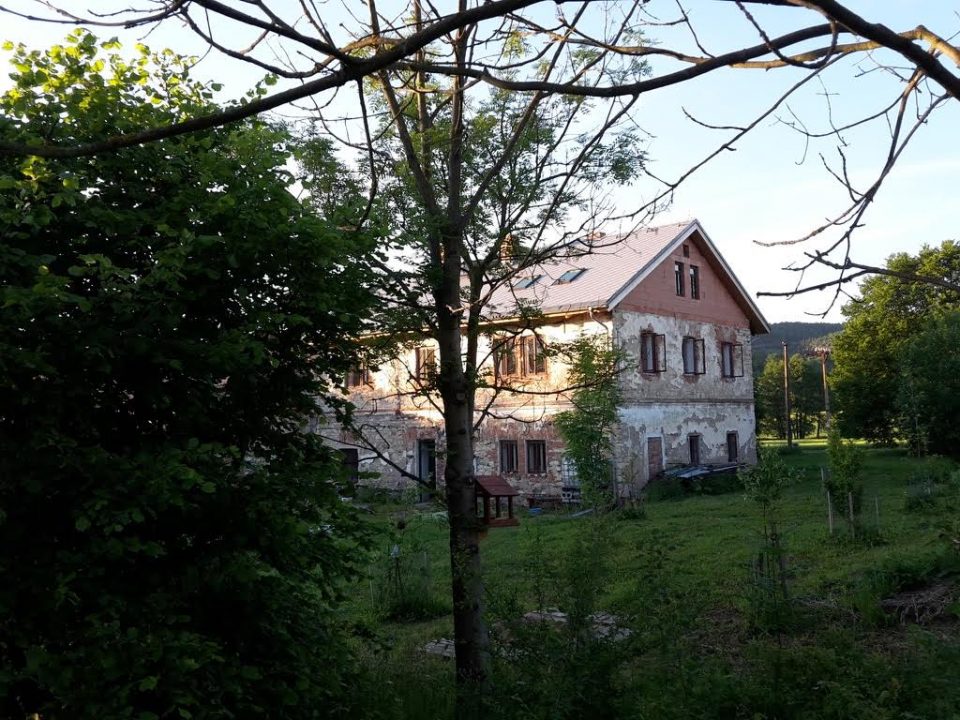 KRA – Kravín Rural Arts is situated in the Vysočina region of the Czech Republic – a hilly area of Železné hory (Iron mountains) – in a small village Hranice u Malče. KRA is establishing longer term programs with artists and other organizations in the countryside, interested in an ecological reconversion of the (media) arts. Apart from its own thematic lines, KRA is welcoming individual and group initiatives that are conform with its mission, and are interested in artistic-ecological research and development with a strong multidisciplinary nature.
The future is the countryside, countrywide!
KRA = "floe" or "iceberg", an allusion to ecology and climatic changes
KRÁ = "kaw" or "kaah" relates to raven as a symbol of art, playfulness and creativity. Ravens, among the few wild animals, make their own tools to play with. Raven in mythology are often a tricksters, disobeying rules and conventional behavior.
KRAVÍN (cowshed). Because it is to cows we are indebted for this place. 
… you can find us on facebook: KRAvín – rural arts Vysočina
… for the past actions and events you can go to: Yo-Yo, home of the infamous and irreplacable RurArtMap!
KRA partners include: Zastráň Vegetable Farm, Zastávka 194 Chotěboř, His Voice Magazine, LOM label Bratislava.
Contact: Hranice 6, 58301 Chotěboř, Czech Republic
e-mail: hinterland@kra.land, tel.: +420777029113