Do you have newly planted trees that do not grow, or old apple or pear trees, which you do not clip because you are not sure you wouldn't hurt them? Do you want to know how to clip them so that they grow better and have enough fruits? The sensitive fruit tree clipping workshop will answer all your questions!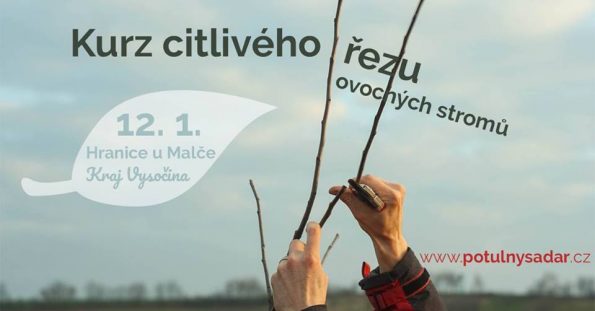 You can expect theoretical as well as practical part, you learn how to clip trees, something about old tree varieties, extensive as well as intensive fruit growing, planting trees, tools for good care about trees etc.
You have to register at grohmann.dominik@gmail.com
Limited capacity for 25 participants.
Participant fee is 300 czk.
The address: Hranice u Malče 6, 58301 Chotěboř.
Tools will be available. Take warm clothes, it might be cold.