REVEIL 24+1 hour broadcast 2021
6am (UTC+2) on Saturday 1 MAY till 7am on Sunday 2 MAY 2021
KRA is participating in the annual Reveil initiative, celebrating 24+1h of sunrises around the world, with sound art. In 2021 the theme was off-grid and outdoors. For KRA, the online band "Rural Development was playing 4 sessions. May 1st we were streaming at 21:48pm with the sunrise in Tokyo, continuing on Sunday with central european sunrises from Hranice Vysočina at 05:32, from Berlin and Arendsee at 05:33, ending with the Kerminy Bretagne far west sunrise at 06:56. The event were streamed online, and broadcast on Radio Zá and Radio Vltava.
A cello and kontrabas attempt a conversation with birds, solenoids are triggered by twilight hitting worn-down-piano and oil-can-slide-guitar strings, a chapel in ruins, a cowhouse visited by the first swallows of spring, distant spectra from sdr and resonant tubes, while more streams from distant locations come closer and become here. What about the chicken and the sheep? The pandemusicians monitor their local processes, add scarce actions to them, attempt to navigate their sounds into sub harmony with the parallel streams from the others.

More information at the Reveil project site. The complete 24+1h was live netcast at http://soundtent.org/reveil/#/. But here are some raw recordings – each side each person has a different perception, remember!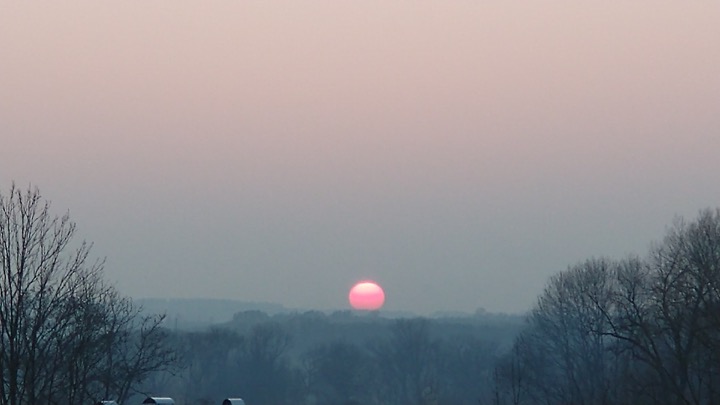 If you are interested in last year's Czech contributions:
https://sonicities.bandcamp.com/album/pass-it-on-early-morning-soundscapes
A relevant link:
https://cense.earth/reveil-241-hour-broadcast-2021