Two members of Skupina enjoyed us with their presence. They came for a short recording week, and we met them the week afterwards again in Mariánské Radčice during the Soundworms Ecology Gathering weekend.
A whole series of sound recordings and an extended interview for His Voice followed. Most of the materials are to be found here.
Some of the recordings from KRAvín are used at the Skupina exhibition Není slyšet / Nothing to Hear, which takes place November 23rd 2017 – March 4th 2018 in IGLOO sound gallery in Jihlava.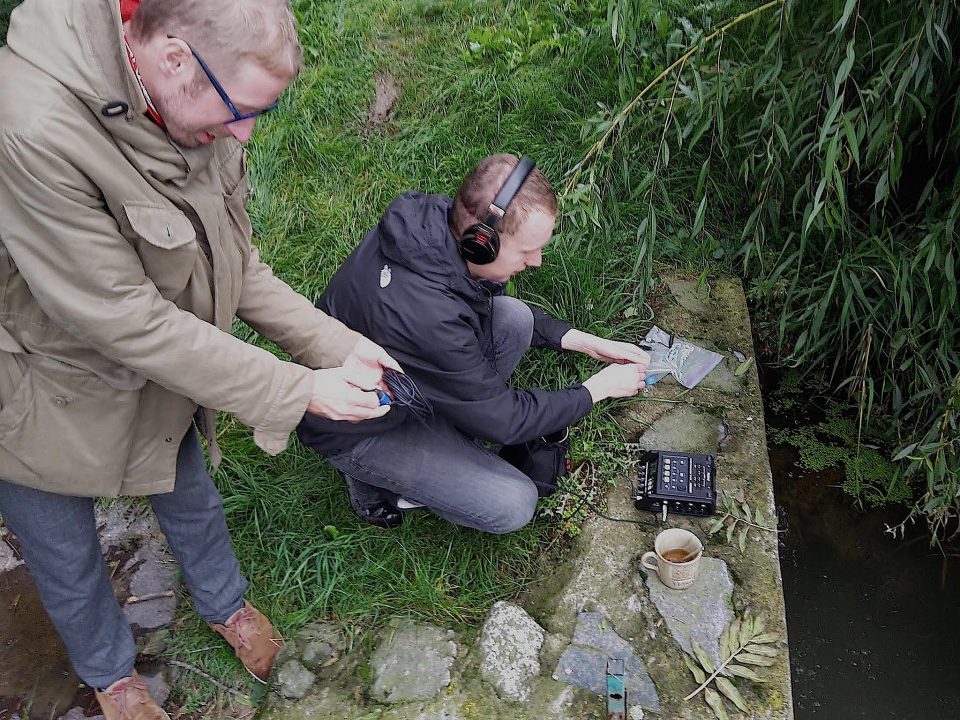 The interest of the art collective Skupina lies in phenomena of our culture that are perceivable and expressable with sound. Skupina considers events, occuring in audio dimension or convertable to this dimension, to be objects – via listening, sound work, sociological imagination, recording, reinterpretation, oral and audio history and acoustic ecology. Through the process of materialization and dematerialization of the original statements, it attempts to – in abstract as well as material level – look for and deconstruct the borders of possible metamorphoses of the researched phenomena in our living reality.
More about Skupina here.