The KRA program for 2017-18 consists of a major theme: mobile music in open environments. We offer opportunities for artists, from sound recordists to performers, and musicians, writers to actors and singers, composers and programmers, visual designers and any others, to explore this theme with us.

THE KRA themes, residencies, The fanfara focus
KRA residencies vary from short (a week) till longer term (a couple of months) or dispersed (every month a week), depending on the subject and work you want to develop. KRA residencies tend to promote multidisciplinarity and diversity, gender equality, and creative ecology in a rural development. If you are interested, mail the hinterland about it! Check out the KRA main themes. In 2017, preference is given to initiatives that help to build up the Fanfara Hranice events, with a focus on mobile music in open environments.
In 2017-18 KRA is organizing a new double mini-festival with music in the open, and on the move. We reserve the month of September 2017 for small public concerts and sonic interventions. The full length concerts are following in April 2018. We would like to realize the following concepts:
FANFARA CONCERTS: Starting from the traditional set-up and organization of a marching band, we will let the bands play their own repertoire, but we will ask them to select at least one score of contemporary music, that has been commissioned by KRA.
FANFARA WORKSHOPS: As a modernization, but still conform to the concept of the traditional marching band, we will set up a series of workshops and discussions, investigating the possibility to make a new marching band with current possibilities of portable electronic and mini-computer-based instruments, and with new DIY instruments, presumably 3D printed at KRA.
Soon we will announce the full program for the events and workshops.
AN OPEN CALL no deadlines
OPEN CALL FANFÁR/FANFÁRA/FANFÁRY HRANICE
Festival for Mobile Music and Marching Bands
Hranice Maleč Chotěboř Vysočina and surroundings
Summer 2017 and Spring 2018
KRA is accepting proposals for (see schedule below):
new compositions for marching bands of any kind and genre
workshops of making new electronic mobile instruments, concerts and performances
musicians to participate in marching band concerts
Tiny and enormous ideas are both welcome. If you are interested in composing a piece for Fanfar Hranice, contact us. We will work it out together in finding/making you an ensemble, realizing the scores, rehearsing and performing, even recording it.
Schedule:  to allow a more process minded creative approach and to allow for more versions of the commissioned pieces the festival has 2 parts with each a different character.
September 2017: A weekly series of small public performances and sonic interventions. Residents and participants are bringing their work during markets, fairs, afterwork hours, and street festivities in the nearby villages and town of Chotěboř. These are the first versions of the new pieces, with small mobile ensembles. A special evening for our neighbours includes a performance by a local marching band.
[Open Call Part 1 is running between March-August 2017]
April 2018: A prolonged festival weekend connecting the surrounding villages and city. The final versions of the commissioned pieces are performed by larger bands and extended guests. A special evening for our neighbours includes a performance by a local marching band.
[Open Call Part 2 is running between October 2017-March 2018]
Take up the call NOW! and mail the hinterland with your contribution!
Soon the exact dates for workshops, interventions and concerts will be announced here. Stay tuned!
FANFARA HRANICE, AN ORGANIZATIONAL OVERVIEW
And so it is all getting started. You will find the activities posted via this website.
KRA is proud to announce the following partners, as co-producers, curators, advisors, and friends, supporting critically but mostly with bringing interestingly moving music:
We are generously supported by the International Visegrad Fund, and The Czech Ministry of Culture, and the Vysočina Region.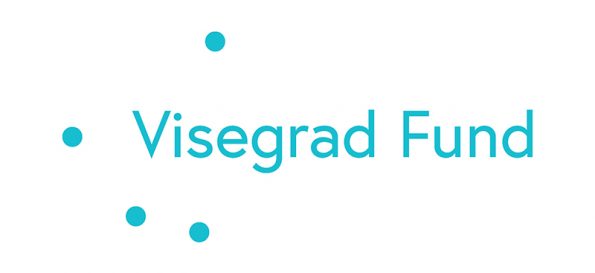 FanfARA hranice 2012-2017, Music wants to move! WHAT HAPPENED BEFORE: A STORYLINE
Different than groups of musicians playing in social spaces like pubs and cafés, ballrooms and churches, special halls or cinemas, there always have been the marching bands! Amateurs and professionals altogether were walking while playing a special repertoire, on fairs and festivities, and went with their music to where people were partying, and living. Most of the youngsters started their first performances there. Marching bands are open and free, and music is a gift from and to everyone. The tones and mood of the pieces are changing as the spaces around are changing, while walking and playing: fields, woods, ponds, facades of buildings serve as natural filters and resonators for the sounds to be absorbed, spread out, be reflected. According to the positions of the listeners, the combination of instruments are heard differently. People are walking with them, next to the musicians, behind the band, close or hesitantly further. Do you feel yourself changing your rhythm of walking when the fanfara is playing another tune? As kids we tried to walk between two different bands, having a perfect but confusing mix. Remember the excitement: and you could hear them coming from afar! Let's make new music for that good old idea. Let's make new music that can move. Let's make new music for new kinds of ensembles, with old (real?) and new (digital?) instruments. Let's make music to change places. Fanfara Hranice, a marching band for villages and hamlets, and open fields. Let's walk and play together, let's enjoy the music where you are!
In 2011 we organized Vítr: marching band festival. Four bands (Golčovanka, Vysočanka, Dechový orchestr mladých ZUŠ Chotěboř and an international artists' band) were walking from 4 locations and ended up in the middle of the courtyard. There they performed an experimental piece Vítr, played by the 80 musicians at the speed of the wind. Then each band played their own repertoire for a local audience – 100 people and more – who hadn't heard a marching band in Hranice for at least 20 years.